With the snow melted and the thermometer finally above freezing, Char and I have resumed working on the Tiny House.  The first order of business was to start clearing away scrap wood left over from last year, and generally clean up the work site.  Char graciously did most of this work, carrying ruined scraps from the heap in the back yard around to the Junkster we bought.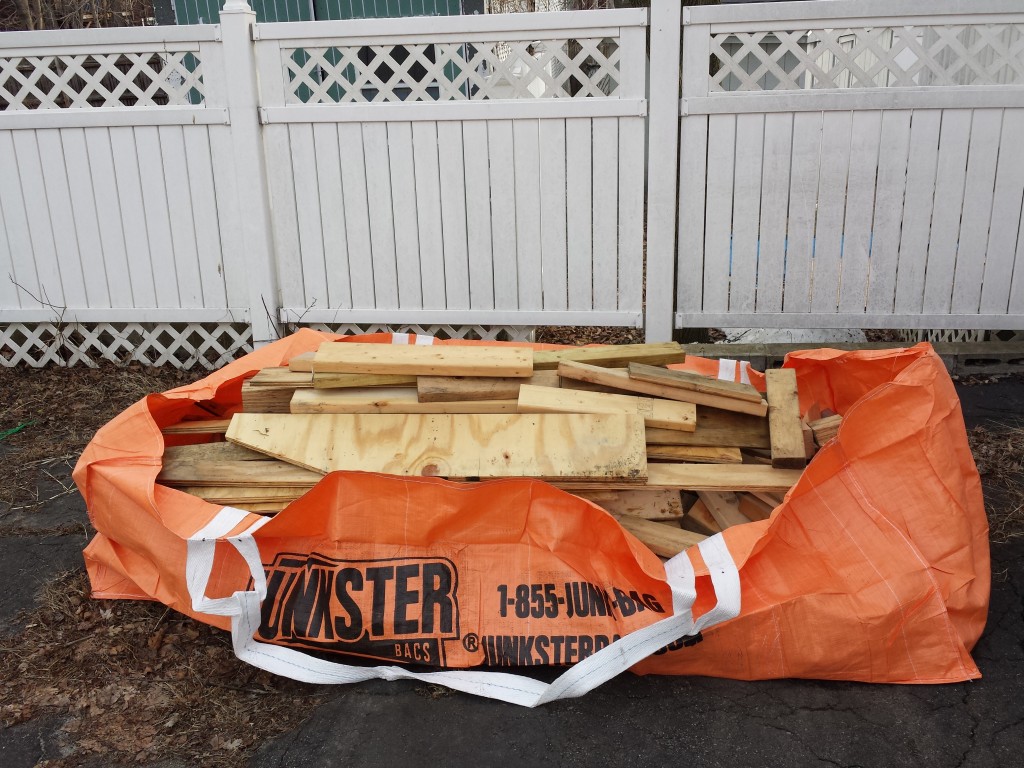 The junkster isn't especially cost-effective. 3300 pounds may sound like a lot, but at ~160$ including pickup, it's a pricy way to get rid of waste. Next time we will probably get a regular dumpster instead. Dumpsters charge by the pound instead of a flat fee, and they hold a lot more stuff.
After we got things moved out of the way, I got to work on framing the loft window and cutting the last funny-shaped pieces of sheathing. It was good to pick up the tools again and find that I hadn't forgotten how to use them.
The last pieces of sheathing are for the hip roof. The whole hip roof is a little warped and uneven due to my inexperience with double-angled cuts, so there will be some annoying gaps when we go to attach the sheathing. I'm hoping we can just fill in the gaps with some shims to get everything to connect.