At long last, the house is covered in siding!  This process began back last August with the blackening of the boards of reclaimed lumber I bought from Jarmak Corporation and went slowly because, like everything else on this project, I had to learn everything as I went.  In October I was running out of wood and contacted Jarmak to get more of the one-of-a-kind pieces, and they notified me that the yard and all the extra boards had tragically burned to the ground.  So I went back into the scrap pile and used every inch of usable wood I could find.  In some cases I had to strip off totally ratty edges and recut the tongues and grooves using a table saw equipped with a dado blade.  I'm really pleased with the final look.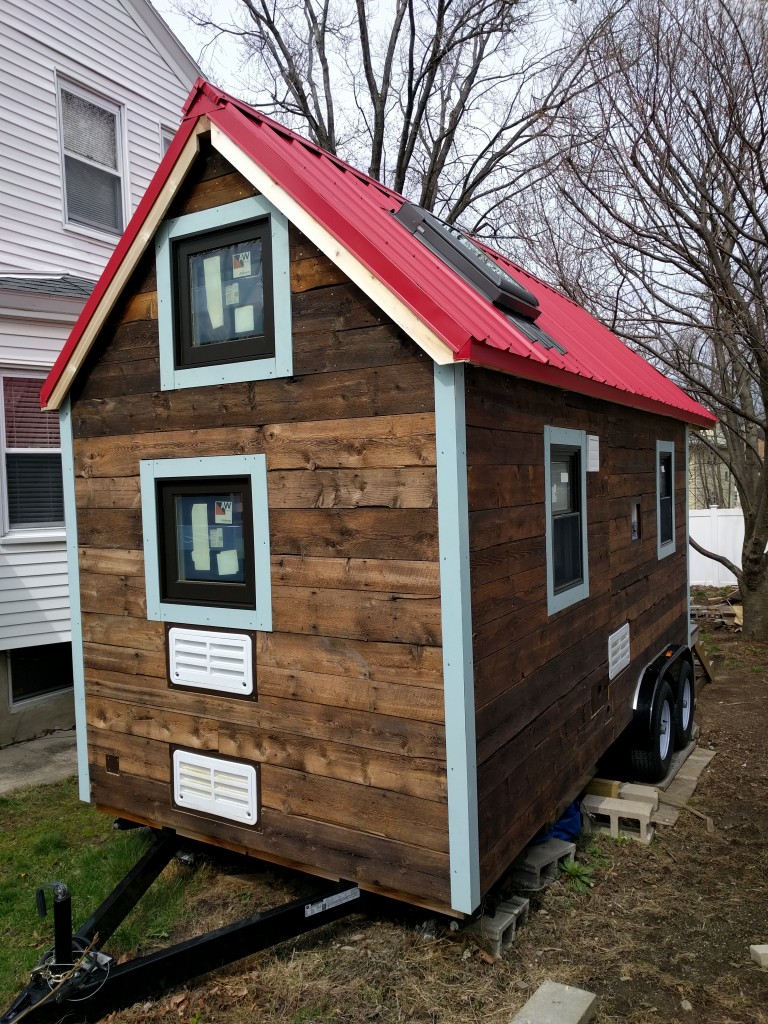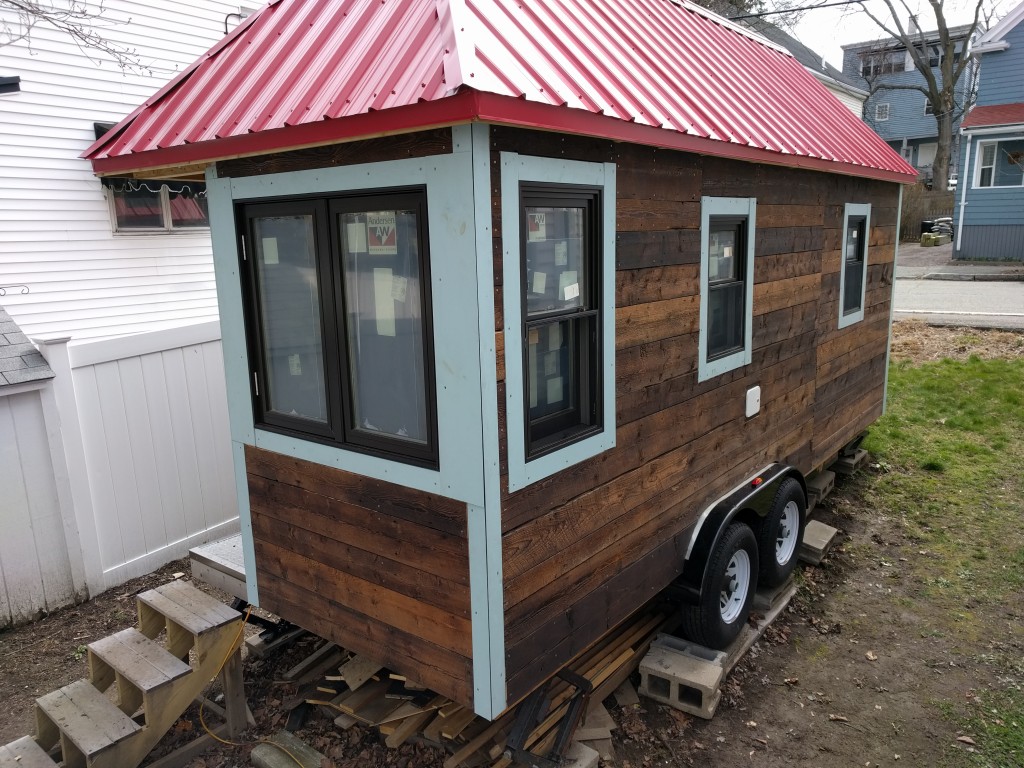 Here's a closeup of some of a piece that's not in great shape.  You can see how the board at the bottom is split.  But each board is glued and screwed so I don't think they'll go anywhere.  Next time I wouldn't bother jigsawing that little corner, but I was determined to make the horizontal lines continuous on either sides of all the windows.  This is one of the details that I had to abandon as I started running out of boards.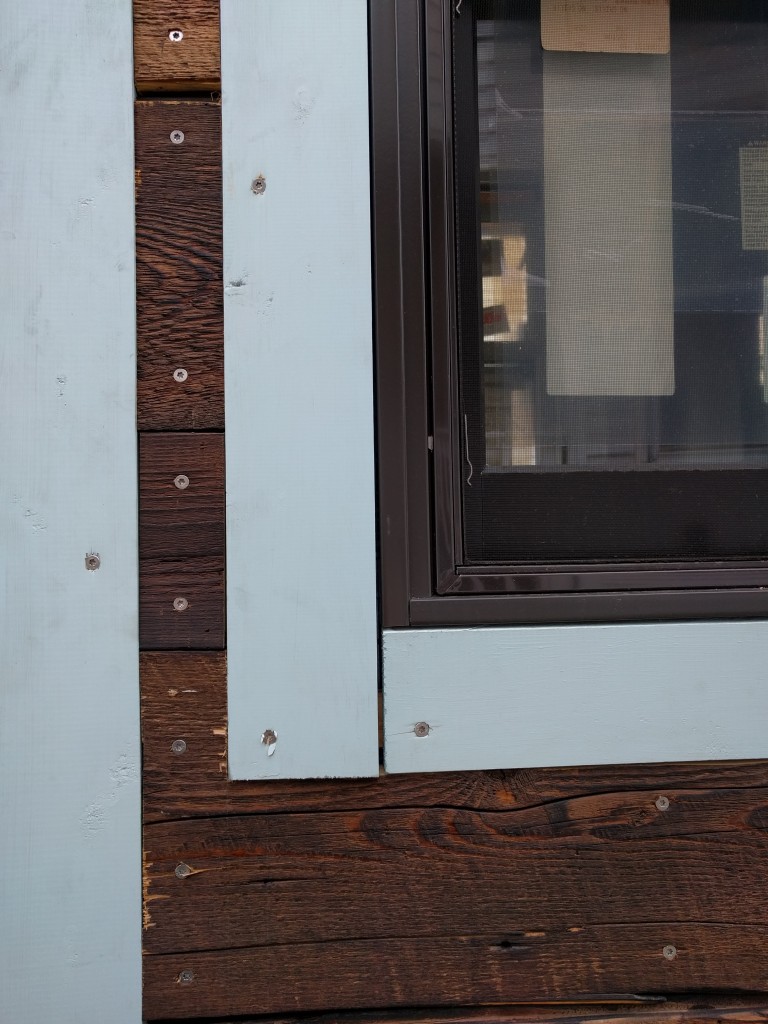 The tiny house has already survived the winter with no leaks or water damage of any kind that I can see.  I think I did it?