there was a somethingawful project recently, in which I participated. The instructions were: take your camera around with you, and take 10 photos, once every hour. Also, a self portrait, a public bathroom, and your local video store. Here is my entry.
The basic story is, my girlfriend and I went to the local art fair. Then we ate at an italian restaurant (yummy!). Then we came back and watched a movie. I didn't cheat... much. Some pictures weren't quite on the hour. But whatever, it's the idea that counts, not the exact execution.
I am also royally pissed about the green dot evident in all photos I have taken since 6/20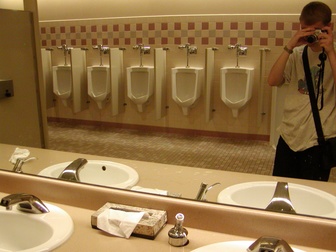 Me / bathroom combo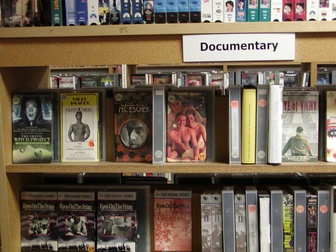 "documentary" section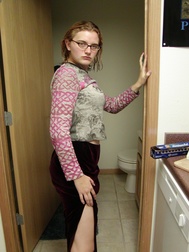 1:45. We, uh, just got up.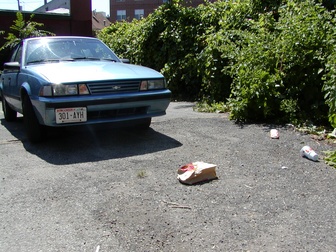 2:45. Trash next to someone's car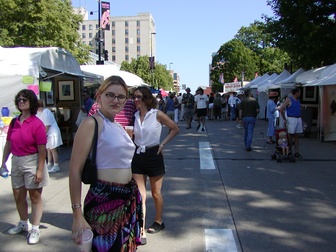 3:45. Char in oddly the exact same pose, at the Madison Art Fair. I bought a photo.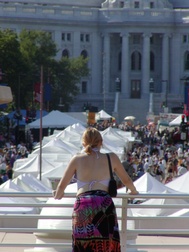 4:45. Char considers the crowd.
5:45. Coolest tree ever.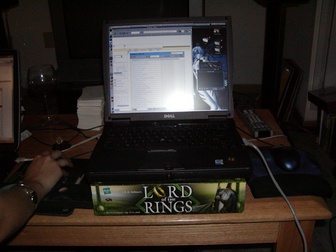 6:45. We hung out, browsing the web for a bit. The previous night char and meaghan had came over for a very geeky Laptop Party. it was fun, in a really pathetic sort of way. Chatrooms containing people in the same room are surrealistic.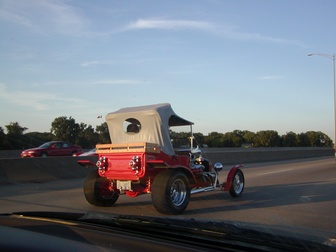 7:45. it was time to take a photo, and I was driving down the highway. I'm like, "well, just shoot the scenary, there's nothing else -- HOLY FUCK COOL CAR!" And Char took this.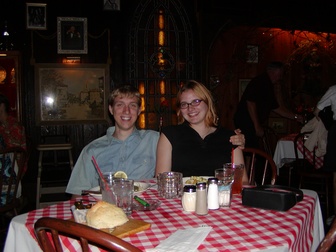 8:45. I was going to photograph the food. The waitress said, "oh, shall I take your picture?" Char was motioning for my hand in some way, and I was being slow. A woman at the next table said, "oh come on, put your arm around her." Click.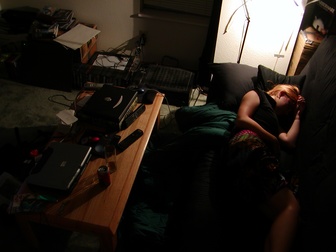 9:45. Char. (again, but can you blame me?)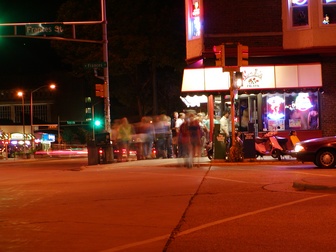 10:45. I hate bars.